We make robots.
White Station High School Robotics, founded in 2010 in Memphis, Tennessee, joined FIRST in 2013. FIRST is an international organization that uses competitive robotics as a vehicle for promoting science & technology, allowing high school students to work side by side with professional mentors to learn skills ranging from engineering to marketing, animation and business. As a part of FIRST, we compete in the FRC league, which is the highest level of competition for high school students.
The White Station Robotics Team inspires and enourages our students to do great things. Whether they're in marketing, programming, design, or the build team, every student has a part to play in the success of the team.
Meet the 2016-17 team.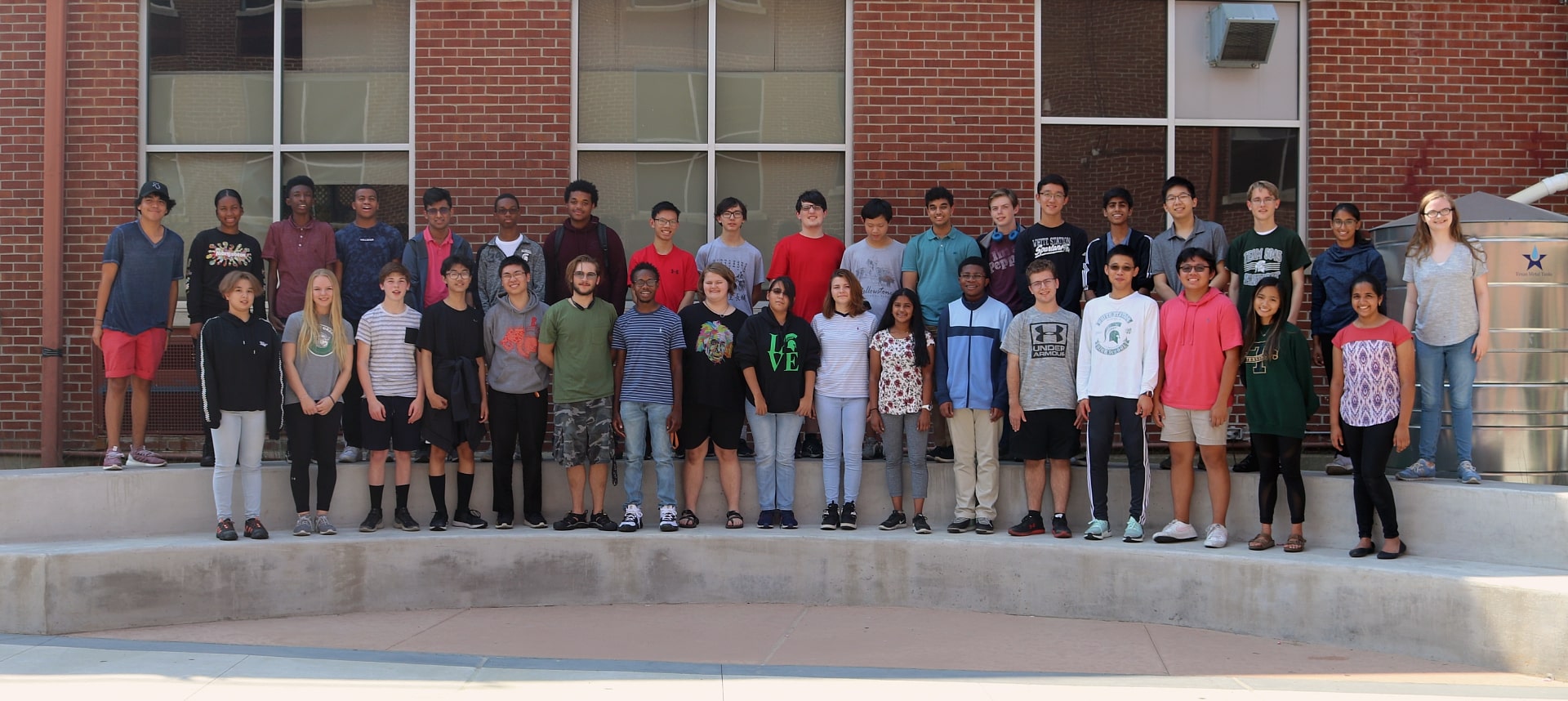 Officers: Theo Patt, Levi Evans, Daniel Finan, Andrew Rutledge
Jerin Alam
Shridhar Athinarayanan
Kaleb Brunt
Sam Canales
Alex Chung
Tamia Davis
Robin Du
LJ Easterling
Will Eggleston
Gage Erwin
Levi Evans
John Fentress
Daniel Finan
Robert Grant
Nicholas Jeffers
Kalpaj Kotta
James Mathis
Angus McKee
Michelle Nguyen
Viral Patel
Theo Patt
Arjun Raj
Pranav Rajashekar
Arvind Ramesh
Kristina Rodrigues
Andrew Rutledge
Rodrigo Sandoval
Akaash Seemakurty
Zoe Spikner
Neil Verma
Kris Verma
Takuma Walter
Joanna Xiao
Past years
2015-16
Officers: Theo Patt, Michael Lynch, Philip Fentress, Daniel Finan
Jerin Alam
Olivia Asemota
Kaleb Brunt
Luis Chinchilla
Kip Clungeon
Justin Du
Robin Du
Will Eggleston
Levi Evans
Philip Fentress
Daniel Finan
Catherine He
Justin Hill
Alexander Lane
Vera Liu
Michael Lynch
Angus McKee
Abraham Nakayama
Brandon Nwokeji
Ankush Patel
Viral Patel
Theo Patt
Arjun Raj
Kareiel Roberson
Kristina Rodrigues
Andrew Rutledge
Rahul Sharma
Harry Sood
John Asa Thomason
Kris Verma
Neil Verma
Stephanie Wang
Resources from Team 5045
Meet our 2016 robot
2015 Competition Recap
Watch this film from our adventures at the Peachtree Regional Competition.
2015-16 Sponsorship Details
View our public sponsorship package, including brochure, sponsorship levels, budget, logos, and more. For more detailed information or to schedule a presentation, please contact us.
For Parents
Sign up for your slot(s) to provide 2016 season support! Thank you for all that you do to help make Team 5045 possible.
What's next for Team 5045.